While he still was a candidate, Donald Trump said:
"The level of hatred between Republicans and Democrats was unbelievable.

"The level of — I've never seen anything like it," Trump said. "I'm going to unify. This country is totally divided. Barack Obama has divided this country unbelievably.

"And it's all, it's all hatred, what can I tell you. I've never seen anything like it…I've gotten along with Democrats and I've gotten along with Republicans. And I said, that's a good thing.

"I will be a great unifier for our country."
That was then. This is now.
Here are just a few of the people and institutions the "great unifier for our country" has blasted in his ongoing tweetstorms, interviews, and speeches.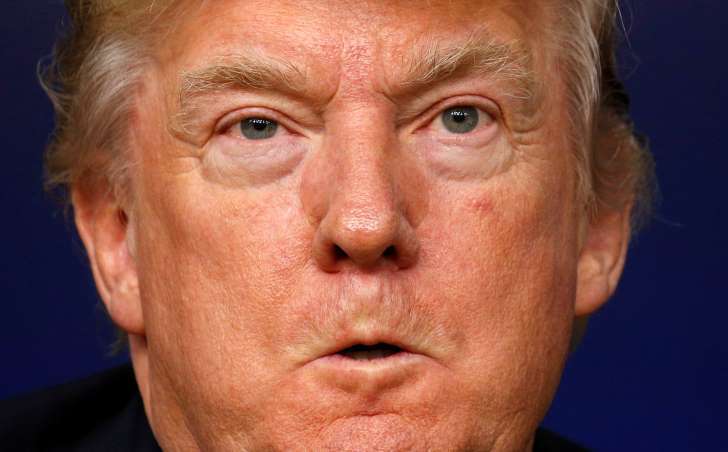 Adam Schiff
Alec Baldwin
Anderson Cooper

Arianna Huffington

Barack Obama
Bernie Sanders
Bill Kristol
Bill Cosby
Bill Maher
Boston Globe
California
Carly Fiorina
Charles Krauthammer
China

CIA

CNN
Cuba
Dave Roberts
Democrats

Des Moines Register

Don Lemon
FBI
Fox News (!)
France
George W. Bush
George Pataki
Germany
Guatemala
Hillary Clinton
Honduras

Ilhan Omar

Immigrants
Iran

James Mattis

Jeb Bush
Jeff Sessions
Jimmy  Fallon
John Kasich
John McCain
Jonah Goldbert
Jussie Smollett
Karl Rove
Kim Jong-un
Kristen Stewart
Lawrence O'Donnell
LeBron James
Mark Cuban
Meghan McCain
Megyn Kelly
Mexicans
Mitt Romney
MSNBC
Nancy Pelosi

NATO

NBC
New York
OPEC
PBS
Penn Jillette
People from "shithole countries"
Pfizer
Rachel Maddow

Rand Paul

Rick Perry
Robert Mueller
Rosie O'Donnell
Russia
Saudi Arabia
Spike Lee
The media
Transgenders

William McRaven
Yes, he has been "a great unifier for our country." He has unified the intelligent, compassionate, and patriotic Americans in ways he never could have imagined.
Unified, they voted against his Republican Party in the last election, and one hopes they will remain unified for the next. Perhaps taking healthcare from millions of poor and middle-income Americans will be the glue.
Good job, Mr. President.
Rodger Malcolm Mitchell
Monetary Sovereignty
Twitter: @rodgermitchell
Search #monetarysovereigntyFacebook: Rodger Malcolm Mitchell
…………………………………………………………………………………………………………………………………………………………………………………………………………………………………………………………………………………………..
The most important problems in economics involve the excessive income/wealth/power Gaps between the richer and the poorer.
Wide Gaps negatively affect poverty, health and longevity, education, housing, law and crime, war, leadership, ownership, bigotry, supply and demand, taxation, GDP, international relations, scientific advancement, the environment, human motivation and well-being, and virtually every other issue in economics.
Implementation of The Ten Steps To Prosperity can narrow the Gaps:
Ten Steps To Prosperity:

2. Federally funded medicare — parts a, b & d, plus long-term care — for everyone

3. Provide a monthly economic bonus to every man, woman and child in America (similar to social security for all)

4. Free education (including post-grad) for everyone

5. Salary for attending school

6. Eliminate federal taxes on business

7. Increase the standard income tax deduction, annually. 

8. Tax the very rich (the ".1%) more, with higher progressive tax rates on all forms of income.

9. Federal ownership of all banks

10. Increase federal spending on the myriad initiatives that benefit America's 99.9% 
The Ten Steps will grow the economy, and narrow the income/wealth/power Gap between the rich and you.
MONETARY SOVEREIGNTY