Does this sound painfully familiar? It is the new conservative explanation for past, present, and future losses. Apparently, the U.S. isn't unique in having to deal with fascists.
Kate Linthicum, Los Angeles Times

RIO DE JANEIRO — Standing atop a trailer with the Atlantic Ocean behind him, Brazilian President Jair Bolsonaro complained to a crowd of roaring supporters about a vast conspiracy against him.

Two women carried a banner calling on the armed forces to "protect our constitution, our liberty and our elections." Demonstrators griped about "fake news" and the journalists who had slandered their candidate.

Bolsonaro had summoned tens of thousands of his supporters to this city's signature Copacabana beach Wednesday to protest what he insisted was a rigged vote.
Never mind that the election hasn't actually taken place yet.

For months, Bolsonaro has been preempting his own expected loss in October's presidential vote by borrowing from the playbook of former President Donald Trump, whom he describes as his "idol"and with whom he shares several political advisers.

He has repeatedly criticized the integrity of Brazil's voting system and has suggested that he may not accept the results of the election, which most polls predict he will lose decisively in a runoff with former President Luiz Inacio Lula da Silva, known as Lula.
Is it possible that Balsonaro also has started a fake university like Trump,
cheated on his taxes like Trump, and cheated on his three wives?
Oops, believe it or not, this guy has had 3 wives, just like Trump! 
"If needed," Bolsonaro has said, he and his supporters "will go to war."

What exactly that means is anybody's guess. Some analysts fear that Bolsonaro, a former army officer who praises Brazil's not-so-distant military dictatorship, could be plotting a coup or an insurrection modeled on the attempted takeover of the U.S. Capitol by supporters of Trump.
Attention, MAGAs. Bolsonaro is the perfect guy for you. Please move to Brazil, and save the sane Americans more grief.
They place Bolsonaro among a global tide of leaders with authoritarian leanings who have weakened democracies in recent years, from Hungary to El Salvador.

"We have learned the hard way over the years to listen to these kinds of leaders when they tell us what they're going to do," said Brian Winter, vice president for policy at the Council of the Americas, who predicted that Brazil is headed for "an institutional crisis."

With the president and his family members facing a number of corruption investigations, Winter said, "Bolsonaro has a lot to lose."
Hmm, corruption investigations, just like Trump.
Many here believe that if Lula wins — polls currently show him with a 10-point lead — a peaceful transition of powerwill depend on the depth of Bolsonaro's backing within the military — and the reaction of his supporters.
Trump, like Bolsonaro, wanted to hold a vast military parade, but the generals wouldn't do it. Thank goodness our military leaders recognize Trump for the psychopath he is and didn't go along with his lies. Very Hitlerian.
Bolsonaro criticized efforts to legalize abortion, complained about what he calls "gender ideology" and warned that if the left takes power, Brazil will become like "Venezuela and Nicaragua."
He called the opposition "evil" and warned that his rival would flout the constitution.
And the beat goes on. The parallels between Trump and Hitler and Mussolini are remarkable.
Not unlike the United States, political polarization has risen markedly here over the last decade, with political conflicts and culture wars shattering friendships, ruining family gatherings and on occasion spilling violently into the streets.
IF IT ALL SOUNDS FAMILIAR, IT IS FAMILIAR. NOTHING IS NEW
Trump's followers believe they have discovered the final solution and that Trump would save them from the "swamp.".
Through the centuries, all dictatorships begin and end the same way. They start with a man, usually a man, claiming that times were great in the past and things are terrible now, but he can make them great again.
Whether the soon-to-be dictator courted communists, fascists, Maoists, religious extremists, or conservative extremists, the problems always were blamed on "outsiders" or those who were "different."
Hitler and Mussolini had the Jews and Gypsies. Stalin had the "Bonapartists," Mao had the "intellectuals," and Trump has his Mexican and Muslim immigrants to blame.
All dictators love the military, for it is the military that could aid, resist, or depose them. Trump loves the trappings of the military so much that he wanted to have that massive military parade in his honor. Strangely, he dissed the families of soldiers and the soldiers themselves who had died in service.
All dictators trust no one. They surround themselves with weak, immoral incompetents, often relatives, who would not be a threat to their own power.
Trump's astoundingly long list of the weak, inexperienced, immoral, incompetent, or convicted swamp characters includes Joe Arpaio, Conrad Black, Ben Carson, Michael Cohen, Chris Collins, Dinesh D'Souza, Scott DesJarlais, Michael Flynn, Rick Gates, Dustin Heard, Duncan Hunter, Jared Kushner, Evan Liberty, Paul Manafort, Tom Marino, George Papadopoulos, Lynne Patton, Rob Porter, Scott Pruitt, Tom Reed, Wilbur Ross, Nicholas Slatten, Paul Slough, Steve Stockman, Roger Stone, Ivanka Trump, and Alex van der Zwaan.
Some he pardoned to gain their loyalty. Even today, he promises to pardon the felons who invaded Congress, threatened the life of the Vice President, and tried to overthrow the U.S. government. Trump claims these traitors are "badly treated," though people have spent decades in jail for less serious crimes.
Dictators get very rich and keep close to a few who become very rich. We see it in Russia's oligarchs and China's billionaires. All are pals of the leader. The rest of the country suffers because dictators don't care about the country but about personal power.
In short, Trump is nothing new.
He follows the modus operandum of all the dictators. And the MAGAs are not new, either. They follow in the footsteps of those who believed what Hitler, Stalin, Mussolini, Mao, Kim, Castro, et al. told them.
The outcome is always the same: A brutal dictatorship overthrown with much bloodshed and replaced by an even more brutal dictatorship.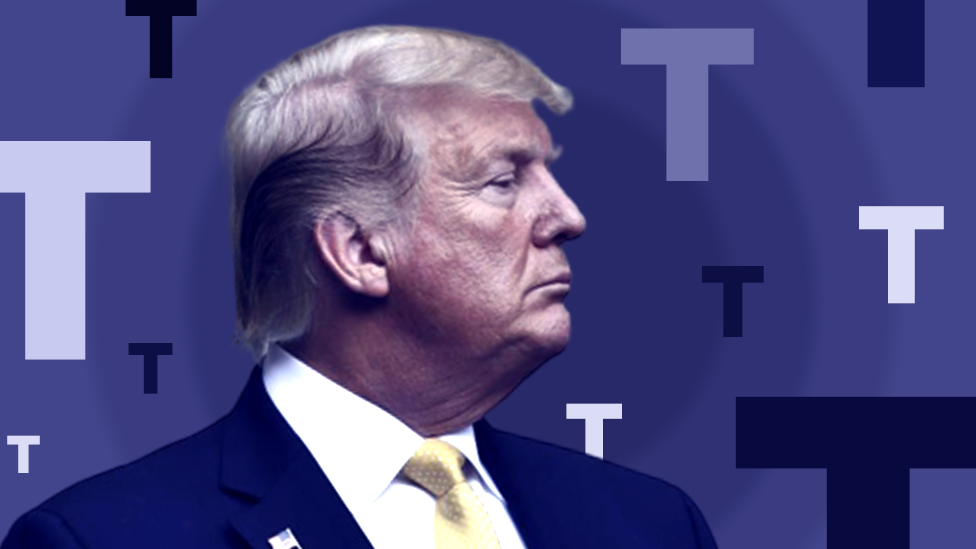 Message to the MAGAs: When the dictator gains power, his followers are not spared. They suffer the same brutality as the rest of the population.
Be careful what you wish for and open your eyes. Dictators are psychopaths. None of them have mercy or loyalty. Trump is a proven psychopath.
What you do for Trump will not be rewarded or appreciated by Trump. You will be punished with the rest of us.
Rodger Malcolm Mitchell
Monetary Sovereignty
Twitter: @rodgermitchell Search #monetarysovereignty
Facebook: Rodger Malcolm Mitchell
MONETARY SOVEREIGNTY