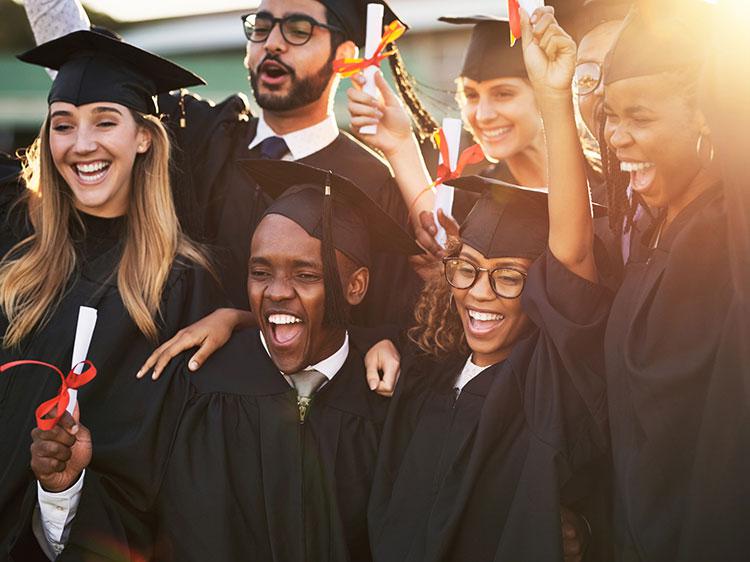 America's early settlers understood the value of education. They established taxpayer-funded, free schools, equivalent to today's grades K-12.
Wikipedia: The first free taxpayer-supported public school in North America, the Mather School, was opened in Dorchester, Massachusetts, in 1639.
All the New England colonies required towns to set up schools, and many did so. In 1642 the Massachusetts Bay Colony made "proper" education compulsory; other New England colonies followed this example.
Similar statutes were adopted in other colonies in the 1640s and 1650s.
The larger towns in New England opened grammar schools, the forerunner of the modern high school. The most famous was the Boston Latin School, which is still in operation as a public high school.  Boston Latin School was founded on April 23, 1635. The school was modeled after the Free Grammar School of Boston in England. It was intended to educate young men of all social classes in the classics.
Now today, nearly 400 years later, Americans incredibly still have not learned the value of education.
Our cities and states, being monetarily non-sovereign, spend scarce taxpayer dollars to fund grades K-12. But most college education is costly, a financial burden on most families.
They often need to go into debt to give their children the education that America needs to be internationally competitive in today's more advanced world. 
In America, most grade school is free. Most high school is free. Most college is costly. Why? What is the logic for that divide?
Because the monetarily NON-sovereign cities and states have limited funds, you see underpaid teachers, underfunded elementary and high schools in poor repair, teacher strikes, and in general, poor education, especially for the less affluent children.
Which brings us to this article:
State attorneys general call on Biden to cancel up to $50,000 in student debt to provide 'immediate relief to millions'
Jillian Berman 9 hrs ago

A multistate coalition of Democratic attorneys general is calling on President Joe Biden to cancel up to $50,000 in student debt per borrower.

The letter from 17 state law enforcement officials, led by Massachusetts attorney general Maura Healey and New York attorney general Letitia James, comes just days after Biden appeared to reject the idea of canceling that level of student debtin a CNN Townhall.
Why is Biden diddling about this? It's a no-brainer. College education is as important to America as is the military, interstate highways, federally funded dams, federal courts, and Congress itself — all things paid for by the federal government.
Yet after all these years, we Americans still have not advanced past the "college-is-for-the-elite" mindset.
Over the past several years, attorneys general, including Healey and Vice President Kamala Harris have been at the forefront of investigating the conduct of for-profit colleges, some of which have been accused of preying on students, particularly students of color.

The state law enforcement officials said they also regularly hear from borrowers struggling to navigate existing student loan repayment and forgiveness programs, suggesting to them that the current system "provides insufficient opportunity for struggling borrowers to manage their debts or recover from the current economic crisis."

"Broad cancellation of Federal student loan debt will provide immediate relief to millions who are struggling during this pandemic and recession, and give a much-needed boost to families and our economy," the group wrote.
Is it that we American's don't understand the benefits to America of advanced education?
Can it be that we don't realize the importance of doctors, scientists, accountants, writers, et al?
Do we still believe, in today's scientifically advanced world, that college is an unnecessary, elitist concept?
Are we that ignorant?
The idea of student debt cancellation has been around for years, but gained new urgency after Biden was elected in November. Amid the coronavirus-induced downturn, student debt cancellation is a particularly attractive form of relief for progressives and mainstream Democrats because Biden and the executive branch can arguably do it themselves.

Democratic Senators Elizabeth Warren and Chuck Schumer have repeatedly called on Biden to cancel up to $50,000 in student debt. During his campaign for president Biden proposed to "immediately cancel a minimum of $10,000 of student debt per person."
And there is the typical, timid Democrat response: "If it's worth doing, do it as small and quietly as possible. Don't make any waves. Only do it if you can get a consensus."
That was the Obama approach and apparently, it now is the Biden approach.
Given that the federal government has infinite money, and can create trillions of dollars at the touch of a computer key, why only $10,000? Why indeed, only $50,000?
Just as our ancestors were wise enough to offer free grades K-12 to all, why are we not wise enough to offer free college for all, funded by the federal government — especially when it won't cost anyone a cent?
The federal government does not spend taxpayer dollars. It creates new dollar ad hoc and at will, every time it pays a bill. Federal spending is free to you and free to me. So why are we being miserly?
Even among those who support debt cancellation there is debate about whether it should be done by executive action or through Congress.

In addition, there's a range of opinions among supporters about how much debt per borrower should be cancelled and whether there should be a cap on the income of borrowers receiving the relief.
The answer: Do it by any means possible. Do it through Congress if Congress will do it. If Congress won't do it, use executive action. But stop diddling and just do it!
The next answer: What is the need for an income cap? There is no income cap for free elementary school. There is no income cap for free high school. Why does there need to be an income cap for free college?
Critics worry it would be a boon to borrowers who have six-figure debts from graduate school, but also relatively high incomes. 
Why is income a criterion? Should there be an income cap for using federal highways? An income cap for using federal courts? No matter what breaking level is agreed upon, it will be "a boon" to those below it and unfair to those above it.
So the family making $399,999 gets free college, and the family making $400,000 has to pay? How does that help America?
We Americans always pride ourselves on being the "leaders" of the world, yet our attitudes toward our education system has not progressed beyond the 17th century.
Click the following link to see the rest of the argument.
Ten Steps to Prosperity: Step 4: Free education for everyone
As a citizens of a wealthy nation, whose government has unlimited access to money, without levying taxes, Americans should be ashamed of today's debates.
I have one question for our politicians: How does it benefit America for college to be a financial burden on anyone, particularly when our federal government has the unlimited ability to create dollars?
College is not for the elite. College is for America.
Rodger Malcolm Mitchell
Monetary Sovereignty Twitter: @rodgermitchell Search #monetarysovereignty Facebook: Rodger Malcolm Mitchell …………………………………………………………………………………………………………………………………………………………………………………………………………………………………………………………………………………………..
THE SOLE PURPOSE OF GOVERNMENT IS TO IMPROVE AND PROTECT THE LIVES OF THE PEOPLE.
The most important problems in economics involve:
Monetary Sovereignty

describes money creation and destruction.

Gap Psychology

describes the common desire to distance oneself from those "below" in any socio-economic ranking, and to come nearer those "above." The socio-economic distance is referred to as

"The Gap."
Wide Gaps negatively affect poverty, health and longevity, education, housing, law and crime, war, leadership, ownership, bigotry, supply and demand, taxation, GDP, international relations, scientific advancement, the environment, human motivation and well-being, and virtually every other issue in economics. Implementation of Monetary Sovereignty and The Ten Steps To Prosperity can grow the economy and narrow the Gaps:
Ten Steps To Prosperity:
The Ten Steps will grow the economy and narrow the income/wealth/power Gap between the rich and the rest.
MONETARY SOVEREIGNTY