From the 11/15/2020 Chicago Tribune"
Biden aide says lockdown would be 'last resort'
One of President-elect Joe Biden's top coronavirus advisers said Sunday that a national lockdown of businesses and schools would be a "measure of last resort" to fight the ongoing surge in COVID-19 cases across the United States.
The number of infections has grown by 5 percent or more in 47 states in the past week, with a national average over the past week of 145,401 new cases per day.
"In the spring we didn't know a lot about COVID, we responded, in a sense, with an on-off switch," Dr. Vivek Murthy, a former U.S. surgeon general tapped to help lead Biden's newly named COVID-19 task force, told Fox News Sunday.
"We just shut things down because we didn't know exactly how this was spreading and where it was spreading, but we learned a lot more since then."
…………………………………………………………………………………………………………………………………………………………………………………………………………………………………………………………………………..
Closing down the economy for COVID-19 is a bad idea because:
1. It causes massive suffering for too many American businesses, workers, consumers, and students.
2. It's bad politics
and the most important reason:
3.It's unnecessary
1. It causes massive suffering for many businesses, workers, and consumers, and students.
Congress, falsely claiming the federal government can run short of dollars, has been reluctant to send more stimulus dollars into the economy.
So, hundreds of thousands of businesses, especially restaurants, food-service, and travel-related businesses either have gone out of business or have been forced to lay off employees.
The human toll in lost income has been, and will be, monumental. America will be headed toward 3rd-world status, as poverty creeps across the land.
As for students, distance learning simply does not cut it. The education is inferior. American students are losing months from their best learning and best-earning lives, months that cannot be made up.
Today's students rapidly are becoming America's "Lost Generation."
2. It's bad politics
As foolish and harmful as Trump has been, in his demands that states and cities "open up," without offering any COVID-19 response plan, he is politically astute.
The people are dying, Trump knows their immediate concern is feeding their children, paying their rent, and avoiding financial destitution. They are so desperate, they will risk their lives to have income.
The politician who closes his/her economy is the politician who will have a more difficult fight in the next election.
3.It's unnecessary
The combination of 100% mandatory mask-wearing, plus moderate social distancing, would be sufficient to create the equivalence of "herd immunity."
We as a society all give up a few our liberties so that our entire social structure can function.
We wear set belts in the car ("Click it or ticket.") For modest discomfort, we save our lives and those of our passengers.
We don't smoke in airplanes, buses, elevators, restaurants, theaters, and most other public venues.
We wear helmets when riding motorcycles.
We vaccinate ourselves and children, which has substantially eliminated childhood diseases, and reduced influenza.
We don't urinate, defecate, or go naked in public.
We don't talk in a theater.
We give some of our money to charity.
We attend funerals and wakes.
In most places, we don't carry machine guns.
We don't beat people.
We obey laws.
America is not a one-person island. We cooperate, and cooperation requires doing some things, not for ourselves only, but also for others.
There are dozens of ways we give up freedoms, and one of those many ways would be to wear a mask, for the good of society.
Everyone would prefer not to wear a mask, just as everyone would prefer not to be forced to wear a seat belt. Wearing a mask can be uncomfortable, hot, sweaty. and cumbersome. You have to remember to take one with you. And, masks hide our facial expressions, which are a primary method for our communication.
But wearing a mask is the single, most effective way, to end the COVID — more effective than washing your hands or disinfecting surfaces, and probably more effective even than social distancing.
With the exception of restaurants, most businesses could operate with everyone wearing masks. Most offices could operate. Most production and delivery facilities could operate. Most schools, hospitals, and doctors could function.
With the exception of the players themselves, most sports could operate.
Masks work. If you wear a mask and I wear a mask, the likelihood that either of us would communicate the virus to the other is quite low.
A nationwide mandate that everyone must wear a mask, would effectively end the transmission of COVID. This surely is a small price to pay for herd immunity to a deadly disease.
Had we done this back in May, the disease would be rare, if even existent, today.
I urge each "no-masker" to be a patriotic American, thinking not only of yourself, but of your fellow Americans, and agree to a nationwide mandate.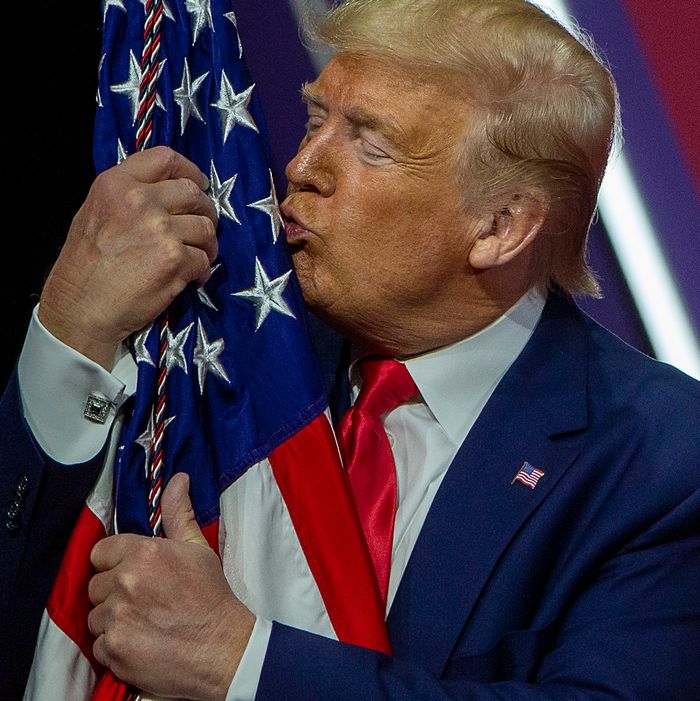 We are all on this lifeboat together, and this is not a good time to demand your right to do as you please.
Patriotism is more than hugging a flag. It take unselfish cooperation to "make America great, again."
Given the choice of closing the economy or a national mask-mandate or doing what we are doing, I would choose the mask mandate.
People are getting sick. People are dying. America is dying.
We can't continue to do nothing.
We must take action. The national mask mandate is the path out of this mess.
Rodger Malcolm Mitchell
Monetary Sovereignty Twitter: @rodgermitchell Search #monetarysovereignty Facebook: Rodger Malcolm Mitchell …………………………………………………………………………………………………………………………………………………………………………………………………………………………………………………………………………………………..
THE SOLE PURPOSE OF GOVERNMENT IS TO IMPROVE AND PROTECT THE LIVES OF THE PEOPLE.
The most important problems in economics involve:
Ten Steps To Prosperity:
The Ten Steps will grow the economy and narrow the income/wealth/power Gap between the rich and the rest.
MONETARY SOVEREIGNTY