A bit of personal history: My wife, the true leader of our family, would warn our daughters, "Don't go without your jacket. If it rains you'll get wet and cold."
So, of course, when my children went without their jackets, it did rain and they did get wet and cold.
This sort of thing happened so frequently that the warnings became known as "The Voice Of Mother." Over time my daughters learned this lesson: Ignore mother's warnings at your own peril.
The point is, after a few such lessons, these young girls did learn, and they stopped ignoring the Voice Of Mother. In fact, they sought out her advice for important decisions, which they, now as adults, still do.
Learning is what you expect from intelligent adults. And that is what you also expect from a leader.
Today, we are caught in a pandemic. More than 200,000 people have died, and perhaps double that number probably will have died by year's end.
There are several steps intelligent people can take to reduce their chances of enduring COVID-19, but if we were to rank them, the single most effective would be for everyone to wear a face-covering — a mask.
The second most effective method is social distancing — keeping a least 8-12 feet away from anyone whose lack of contagiousness is not known for certain.
So one can ask two questions: Why are these people in the Rose Garden not wearing masks or social distancing, and why is their leader encouraging them not to wear masks and not to social distance?
.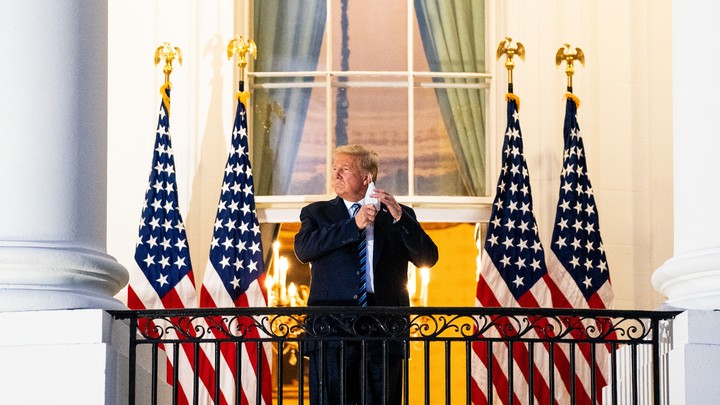 By October 10, 2020, at least 35 people had become infected by the virus, as a result of the Rose Garden event. It has become known as a "superspreader."
Returning to the questions: Why are these people not wearing masks or social distancing, and why is their leader encouraging them not to wear masks and not to social distance?
VP Pence's rationale: "President Trump and I trust the American people to make choices in the best interests of their health."
Nonsense. Pence says what Trump want him to say, and Trump does not trust anyone. That "choices in the best interests" lie is just another way of saying, "We super-heroes are too tough for COVID, so do as we tell you. Go without masks to prove how macho you are."
Intelligent people learn from experts and from experience, neither of which is named "Trump" or "Pence."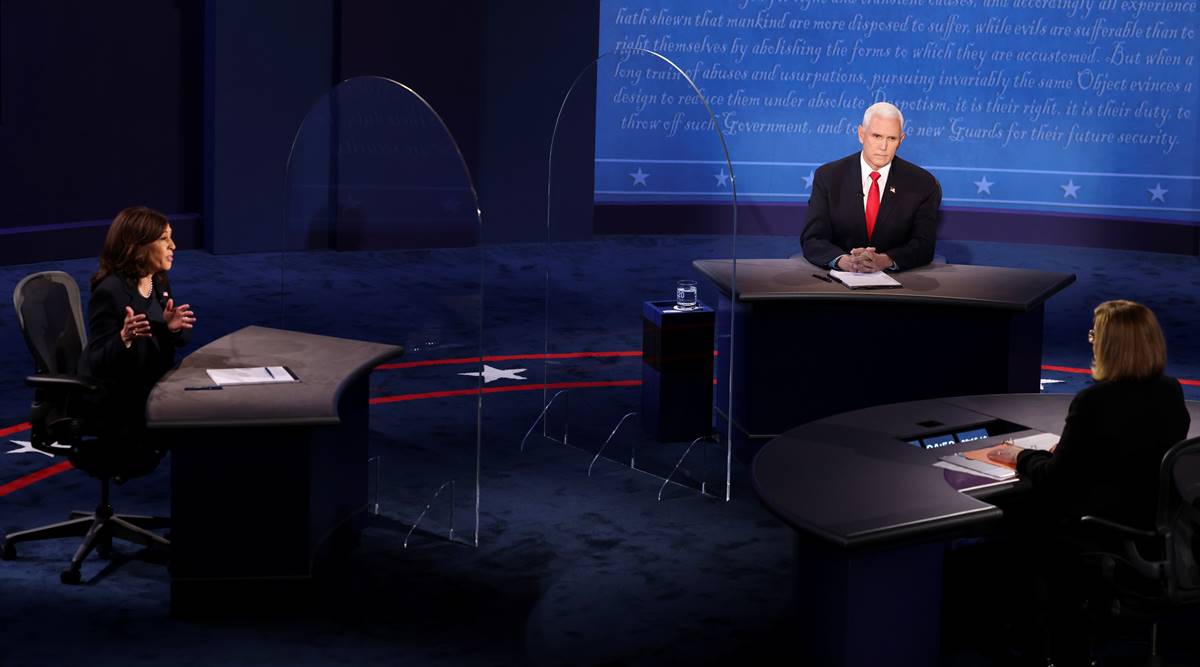 Ironically, Pence is the head of the White House Coronavirus Task Force.
Question: Why are these people not wearing masks or social distancing?
Answer: They are political lemmings. They will follow their leader over a cliff, for no other reason than he tells them to. They have surrendered their own decision-making to that of the leader.   This is comparable to the actions of mindless cult members.
Why has their leader, Donald Trump, discouraged mask-wearing and social distancing?
Answer: Donald Trump is emotionally week and morally spineless. As a proven psychopath, he needs continual ego reinforcement, which is why he is so frightened about appearing weak in any way.
Being both physically and morally flabby, Trump likes to pretend he is tough, despite his famous bone-spurs.
At various times, Trump has befriended or complimented the leader of the KKK, white supremacists, North Korean dictator, Kim, Philippine dictator, Duterte, and Russia's dictator, Putin. Whether he owes money to Putin, or hopes Putin will sponsor a Trump Moscow, he clearly has become Putin's handmaiden.
I have news for the Trumps and the Pences of the world. The majority of America is not impressed. Intelligent people understand that stupidity is not courage, and following science is not a weakness.
You may be able to bully refugees at our border, or cheat your employees at Trump casinos, but the American people are onto you.
Soon, your foolish, false bravado will earn you a jail cell and/or a Darwin Award.
Meanwhile, don't take the country down with you.
And we end with this bit of unhinged ranting. Listen to what President Unfit-To-Be-President says:
Rodger Malcolm Mitchell
Monetary Sovereignty Twitter: @rodgermitchell Search #monetarysovereignty Facebook: Rodger Malcolm Mitchell …………………………………………………………………………………………………………………………………………………………………………………………………………………………………………………………………………………………..
THE SOLE PURPOSE OF GOVERNMENT IS TO IMPROVE AND PROTECT THE LIVES OF THE PEOPLE.
The most important problems in economics involve:
Ten Steps To Prosperity:
The Ten Steps will grow the economy and narrow the income/wealth/power Gap between the rich and the rest.
MONETARY SOVEREIGNTY